Specs & Fitment
All of our bodies are made to designed to match the Axial SCX24 Chassis and wheelbase.
All SWB bodies will fit great on your JLU, C10, Bronco, Deadbolt SCX24 Chassis
All LWB bodies will fit great on your gladiator chassis
Mounting our bodies to your rig couldn't be made any easier with our very own magnetic body mounts!
Mounting your Iceberg RC Body
Follow the simple steps below to mount your body to your rig using our Magnetic Body Mounts!
Step 1
Ensure you have all included parts ready to go!
Mount set
Magnets
Double sided tape
Things you'll need:
Super Glue or similar
Knife or similar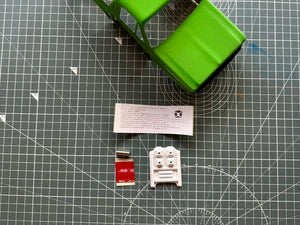 Step 2
Separate all pieces from the base plate
Use a knife or flat blade to separate all pieces from the base plate
Clean up the cups
Use a knife to remove the stray plastic inside the magnet cups, in order to get flat surface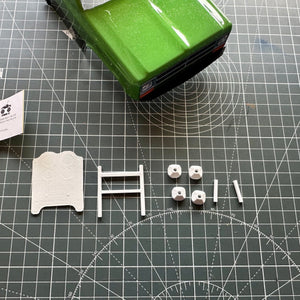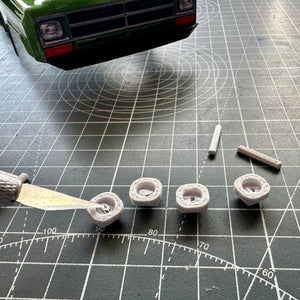 Step 3
Shave the very ends of the supports
Use a knife to shave or the ends of the supports that will insert into the bottom of the cups
Attach cups to supports
Place cups face down
Insert the supports into the cups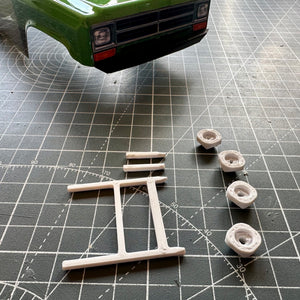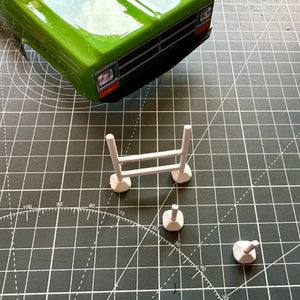 Step 4
A few drops of Glue
Place a few drops of glue into the top side of the cups
Insert a magnet in each cup
ENSURE ALL MAGNETS ARE PLACE IN THE SAME ORIENTATION IN EACH CUP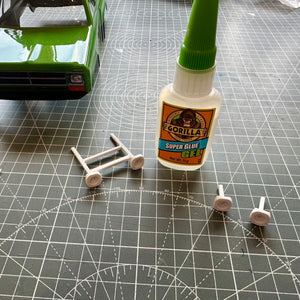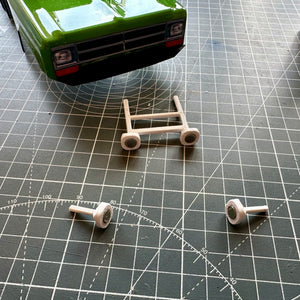 Step 5
Install Mounts
Insert the mounts into the shock towers
Use the screws from the stock body mounts as grub screws
Remaining Magnets
Place the remaining Magnets onto of the mounts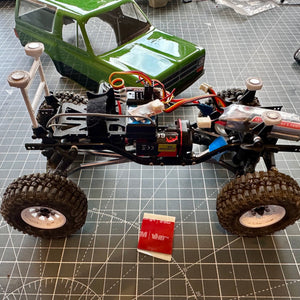 Step 6
Almost done
Cut the included 3M double sided foam tape into 4 sections
Clean the top surface of the magnets
Place tape on top of each magnet
Apply light pressure to tape for 1 minute
Remove remaining tape protection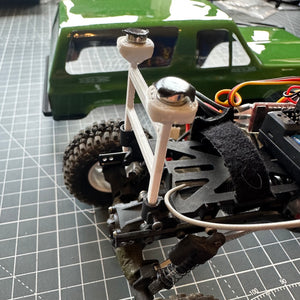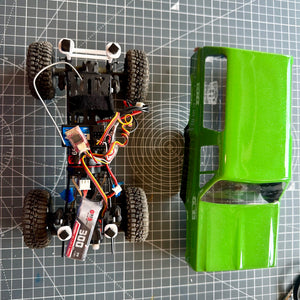 Final Step
Place the body on your Mounts
hold the body above your rig
ensuring it's straight, front to back and side to side
lower the body and place on the mounts
Apply light pressure on the body where it meets the magnets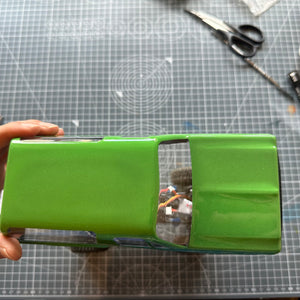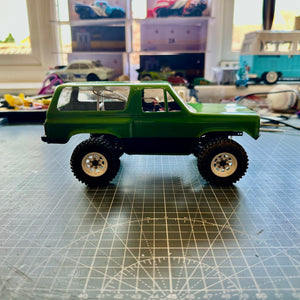 DO NOT REMOVE BODY FOR AT LEAST 5 MINUTES
Job Done!
Removing the body
MAKE SURE TO SLIDE THE BODY SIDEWAYS TO TAKE IT OFF YOUR RIG!